We are American veterans united through both our shared military experiences and a common Ukrainian heritage. We have created a national network of veterans to promote the welfare and patriotism of our members. We continue to serve our country and our fellow veterans.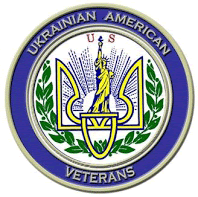 Annual Convention
MARK YOUR CALENDAR AND SAVE THE DATE
The 74th UAV Annual Convention has been scheduled for October 21-23, 2021 at Quantico. Please see the Annual Convention page for details.
2021 Soyuzivka Ukrainian Cultural Festival
The annual Ukrainian Cultural Festival at Soyuzivka returns in 2021, and the Ukrainian American Veterans will be there! UAV Quartermaster, Stephen Kostecki, will have a table at the 2021 festival and will be selling a selection of veteran's apparel, coins, pins and more. Please stop by and say hello. You can also shop the UAV Quartermaster store online. This year's festival will be held Saturday, 10 July 2021 at the Soyuzivka Heritage Center, 216 Foordmore Road, Kerhonkson, NY, 12446. Admission price is $30. Main show starts at 17:00.
Membership
To become a member of the Ukrainian American Veterans (UAV), please complete a UAV Membership Application Form and submit it with payment of annual dues. See the Membership page for eligibility requirements and application form.
Mission
Our mission is to unite American Veterans of Ukrainian descent, and we pledge to sustain the Constitution, Government and laws of the United States.
The UAV provides assistance to veterans and their families through welfare programs.
The UAV also participates in veteran recognition projects.