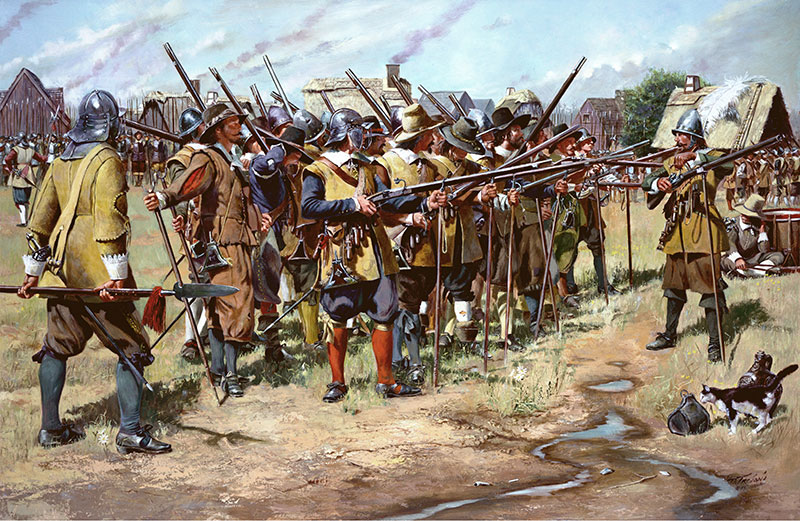 Ivan Bohdan, the First Ukrainian American Veteran?
Was Ivan Bohdan the First Ukrainian American Veteran?
During the 1980s and 1990s, Ukrainian American active duty, Guard and Reserve officers stationed in Washington, DC held an annual dinner at the Fort Myer Officer's Club near or on 22 January, the day Ukrainian independence was then celebrated. There were over two dozen of us. One year Secretary of Defense Dick Cheney was the speaker. Since the event was open to the Ukrainian American community, we had a large turnout.
As the historian for our group, I read a brief history of Ukrainian Americans who have served in the United States Armed Forces. That evening I mentioned that there was a Ukrainian settler in the Jamestown, Virginia colony. I got a big laugh since the civilians were skeptical, but our cohort of Army, Navy and Air Force officers gave me a big hand of applause.
Captain John Smith
The Jamestown colony, the first permanent English settlement in America, was founded in 1607. The all-male colonists expected to find gold and other riches, instead they found sickness, hunger, misery and death. Captain John Smith, an English mercenary, led the government of the colony from September 1608 to August 1609. Smith had been a soldier of fortune, and he was captured by the Turks while serving in the army of the Prince of Wallachia. Smith was a Tartar slave in what is now eastern Ukraine. He escaped and made his way through Ukraine and finally to freedom in what is now the Czech Republic. He wrote his memoirs years later where he described the kindness and hospitality of Ukrainians.
Ivan Bohdan
In October 1608, Smith sponsored eight Polish, German and Slovak craftsmen who arrived in Jamestown. Among them, as the story goes, was Ivan Bohdan from Kolomeya, Ukraine. Bohdan, it is believed, knew how to make pitch. Pitch or tar was needed to seal wood ships. We do not know much about Ivan or if he really was in Jamestown as no records exist. If he was in Jamestown, he would have been required to serve in the militia company.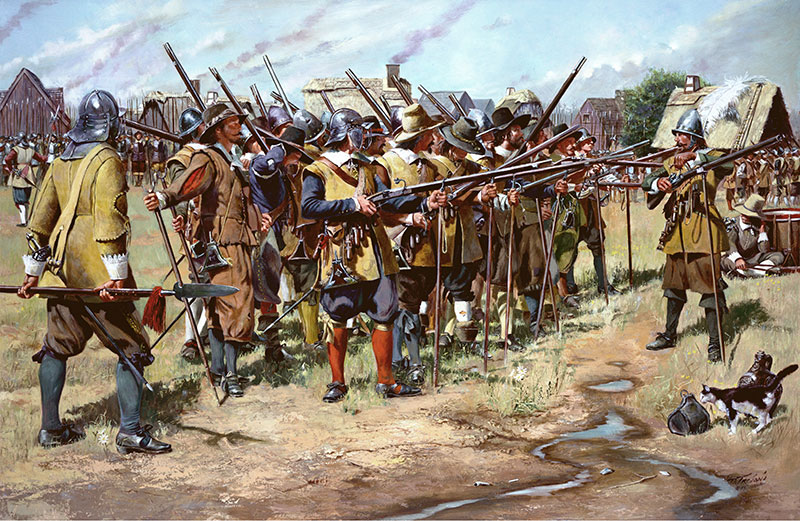 Every Jamestown colonist was required to serve and attend one or more days of training every week. Militiamen also stood sentry duty 24 hours a day. Musketeer Bohdan would have been armed with a sword and matchlock (an early type of firearm). He may have worn a heavy leather vest called a jerkin designed as an arrow-proof vest. We do not know if he participated in the 1622 war with the Powhatan Indians.
Despite the lack of documents, Musketeer Ivan Bohdan may have been the first Ukrainian to serve in America. That's my story and I'm sticking to it.
---
Written by BG Leonid Kondratiuk, past UAV National Commander.
Originally posted in the UAV Post 31 newsletter, October 2020.